Are you ready to launch forward pursuing a fresh encounter with God? I hope so, because that's what I'm after too. It's so easy for our faith to become stale, worn down by one trial and obstacle after another . . . or simple from feeling like that one thing  we've been asking God for won't ever come to pass.
But friend, stale, hopeless, and unchanged isn't where God has called us to live!
The Lord invites us to step toward Him in eager expectation. He longs for us to lay down our burdens and pick up His promises for a lighter load. He beckons us to consider, deeply, our thoughts and actions, so that He can give us new understanding and perspective that leads to real life change . . . from the inside out!
This is a process and not a once and done experience. God stretches forth His hand, asking us to walk in step with Him, not grab what we need and be on our way. 
So how about we take His hand and walk into these next six weeks with a willing heart, humble spirit, and full of eager expectation for what God will show us and do in us?

A Fresh Encounter for All of Us
Even though I wrote Meet the New You, I'm still asking God for a fresh encounter for myself as I lead you through this study.  These lessons haven't grown old, especially as I consider the way they were gleaned — in the trenches of life as  I came under the teaching of wise Bible teachers, like Beth Moore, Henry Blackaby, Priscilla Shirer, and Kay Arthur, and preachers like James McDonald, Tim Keller, Andy Stanley, and Brad Bigney.
Season after season in invested in Bible Study, digging into the Word, and listening to biblically sound podcasts was not wasted, as God went about the business of changing me from the inside out.
The Lord was tilling the soil of my heart through trials and challenges, while drawing me closer to Him as I yielded my beliefs to His truth and sought the working of the Holy Spirit to change my habits.  Of course, it's Christ-with-skin-on friends that gave me a kick in the pants at just the right time to get serious about my faith and how I was living it out. My hope is that I can become one of those friends to you — maybe in real life and at least through these pages. As you begin to hear my voice in your head — definitely northern but not as thick as my Long Island accent should be — I hope you'll be encouraged to look around your community and churches for friends to challenge you into honest-t0-goodness transformation, too.
This is a journey to take together!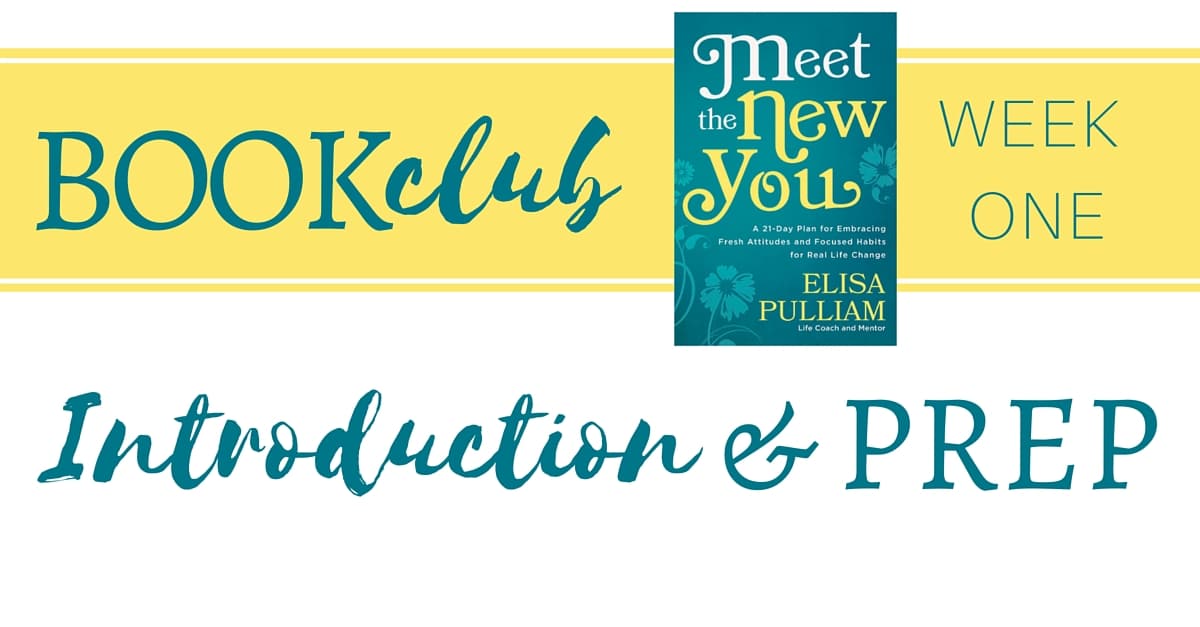 Introduction and Preparation
When you flip open to the introduction of Meet the New You, you'll discover that this book is really like a letter written from my heart to you. It's all the years of lessons I've learned, especially as I've allowed Lord access to my heart. The teacher in me, which I refused to actually become in college, can't help but take these lessons and make them applicable for others to learn from. Combined with my life coaching passion, and VIOLA . . . you have way more than a memoir, even though my story is tucked inside. You have a workbook inviting you to experience a fresh encounter with God.
Meet the New You is one of those types of books that you just might find yourself picking up every year as you take a pulse on the state of your heart and inventory your mind to see if how you're actually living lines up with the truth. But before we dig into the real content, we need to get perspective, understand the approach, and connect with one another. So your assignment for this week looks like this:
Step 1:  Take the Time to Connect and Introduce Yourself
If you're participating in #theNEWyou Community Facebook group, find the "Roll Call" post and introduce yourself.
If' you're not joining in the Facebook group, how about leaving a comment below?
Take time to share about what you hope to get out of this study.
Step 2:  Begin the Journey
Skim through the Table of Contents and look at the format of the chapters for a sense of how the book is laid out.
Take note of the 5 key phases of life coaching: Awareness, Assessment, Obstacles, Solutions, and Vision.
Decide on how you want to record your answers to the Trap & Transform questions, such as a journal, notebook, or the Restart Planner (available at http://www.elisapulliam.com/restart-planner/) to keep track of their work.
Read the Introduction and How to Use chapters over the course of this week.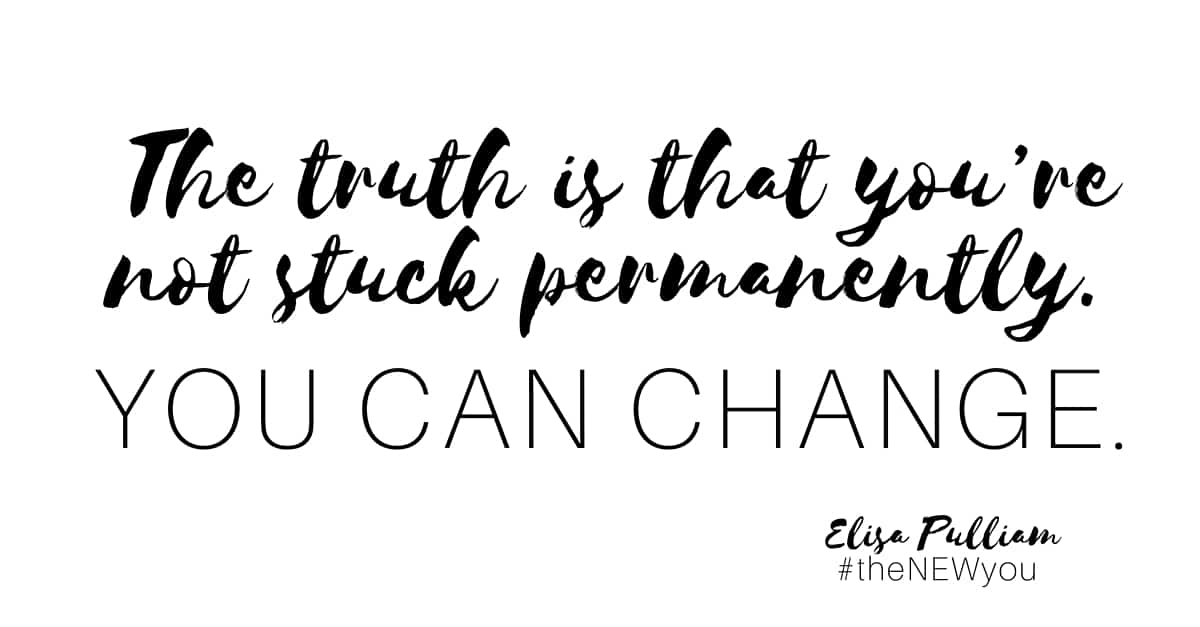 Discussion Questions 
We're looking forward to having you participate in the discussion in#theNEWyou Community Facebook as we post these questions throughout the week. You should be able to answer them regardless of how deep you're diving into the the reading and application of Meet the New You, so please do join us over there.
How do you respond to this statement?  "The truth is that you're not stuck permanently. You can change."
In what ways do you want to change? What obstacles are standing in your way?
What ways can you see that God began a good work in you?
What would it look like to begin the practice of trapping and transforming your thoughts according to what 2 Corinthians 10:5 and Romans 12:2 describes?
What does it means for God to transform you for the sake of impacting the next generation?
We are so grateful to journey in this study together!
May you take it at a pace that is just right for this season in your life and walk away with a fresh encounter with God.