Have you lived in fear of losing those you love the most? Do you ever wonder how someone emerges from a tragic event and not completely turn their heart against God?
Maybe you're that person who has suffered the unimaginable and still can't come to terms with your new normal.
Maybe years have passed and no matter how hard you try, God is out there somewhere. He's not personal to you. He's not real. He's not present.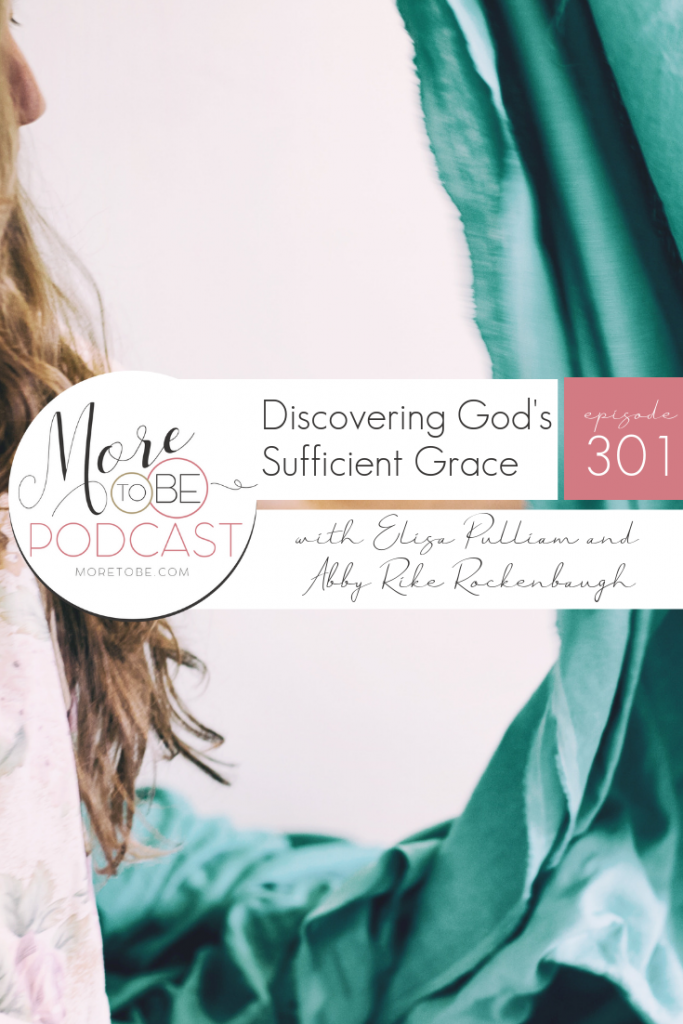 No matter where you find yourself today in your faith as you process the circumstances and losses in your life, I urge you to listen to this podcast with my special guest, Abby Rike Rockenbaugh. She is a kindred sister-in-Christ, powerful speaker, and warrior of God's Word.
I'm not going to tell you one piece of her story in advance (and don't go Googling her either). Just tune in. Listen with an open heart and mind. Find a few tissues, if you're a crier like me, and carve out space to really soak up this episode.
Abby's words are filled with wisdom and hope, sincerity and authenticity.
You'll be blessed no matter your age or stage. You'll be inspired no matter where you've been and where you are going. This episode on Discovering God's Sufficient Grace is not to be missed. It will be on replay every time I face a battle in the future.
God tells us that His grace is sufficient in our weakness, but He doesn't give us participant's grace.
– Abby
We're not in a competition for who wins the worst situation award. – Abby
In the pit, there is hope. – Abby
Anything apart from God is just a thing. –  Abby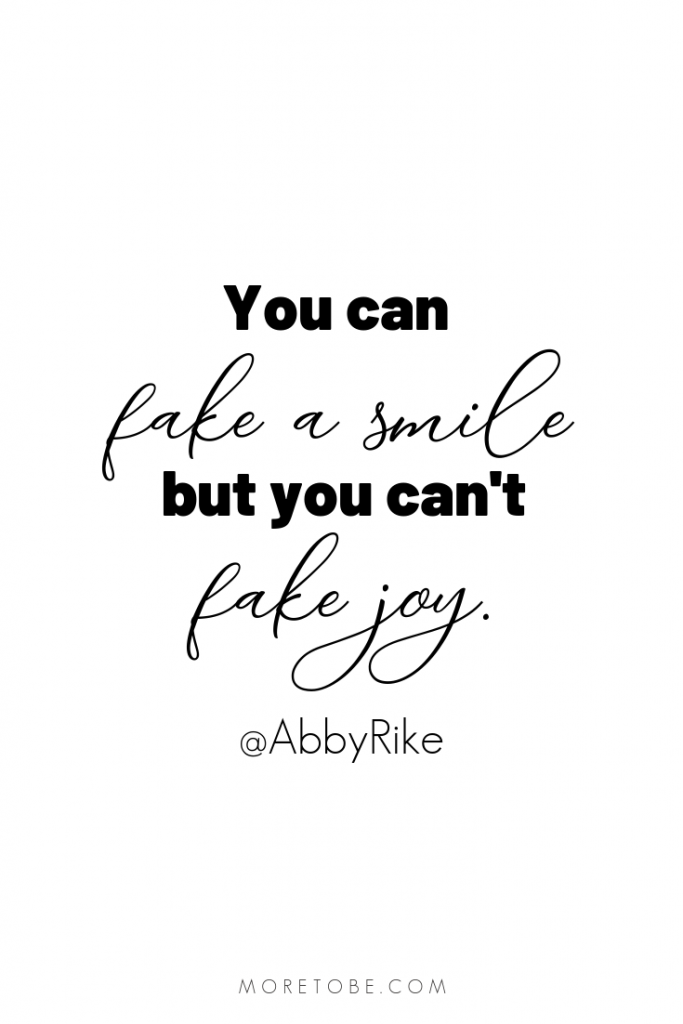 The Word is what motivates the heart to go in a new direction. – Elisa
Until your heart is right, you can never be good enough. – Abby
My family is safer in God's arms then with me. – Abby
If God is who He says He is, am I willing to lay down my treasure here so that more might know Him? – Abby
The story isn't in the sorrow, it's in the redemption. – Elisa
You can fake a smile, but you can't fake joy. – Abby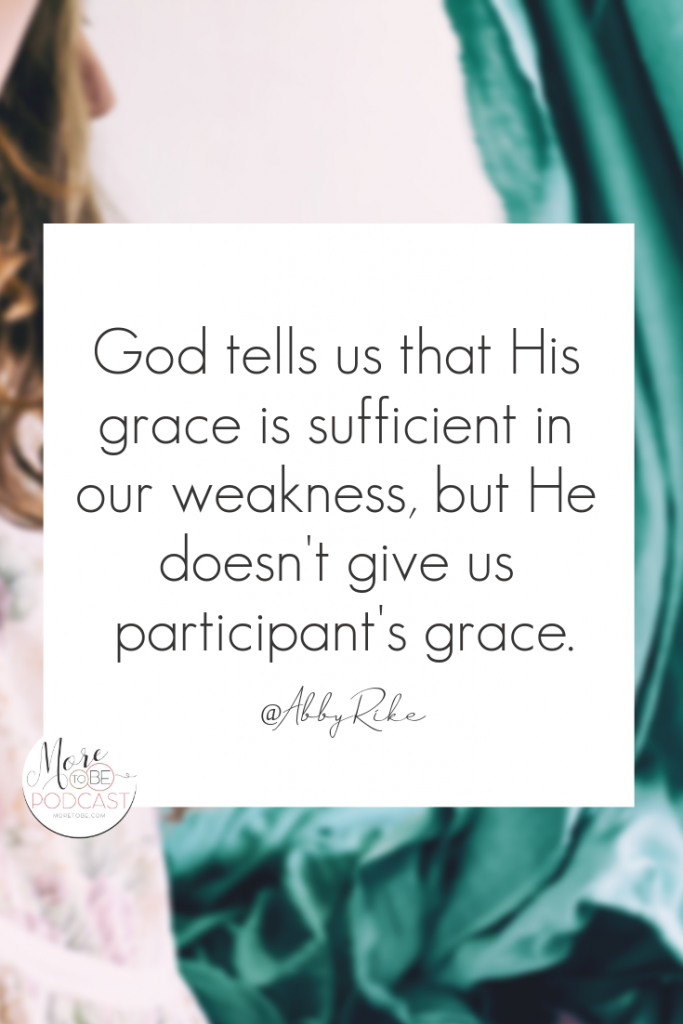 God is faithful. He is good. No, you may not get what you want. Your circumstances may not change. – Abby
We are more than conquerors through Christ. We are not victims. – Abby
Every time the enemy earworms you and tells you this is hard and unfair, you take that thought captive and make it obedient to Christ. That's the choice we have. – Abby
We're called to live as warriors, not passive in this battle for joy. – Elisa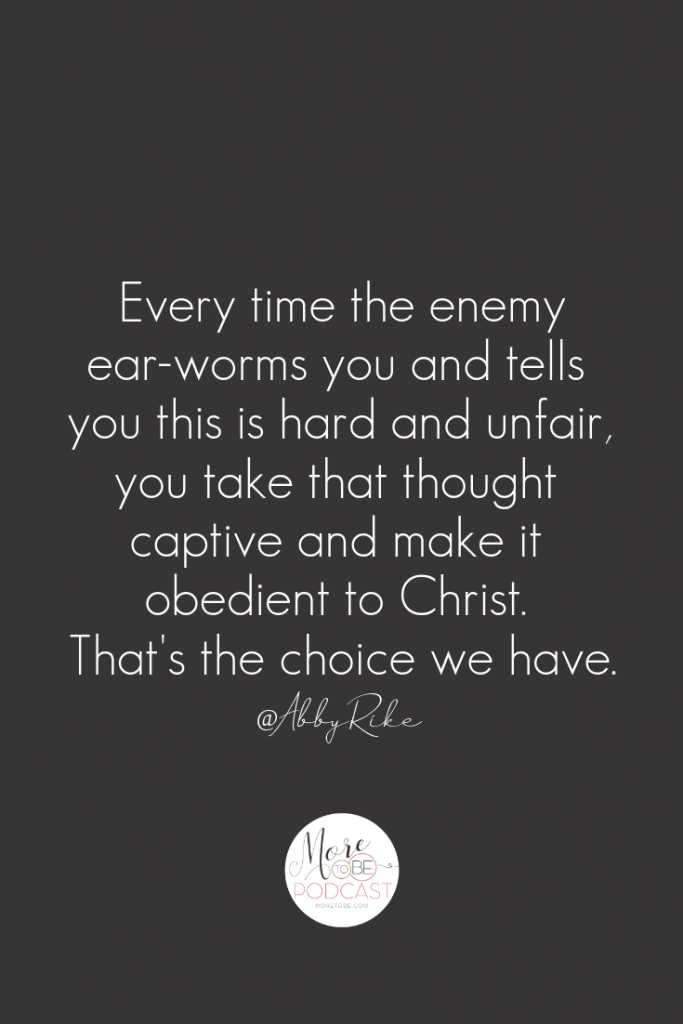 The more you know God's love, the more you trust Him. – Elisa
God choose death to bring life. – Elisa
Go for the long game in terms of filling up the storehouse of Scripture in your mind. – Elisa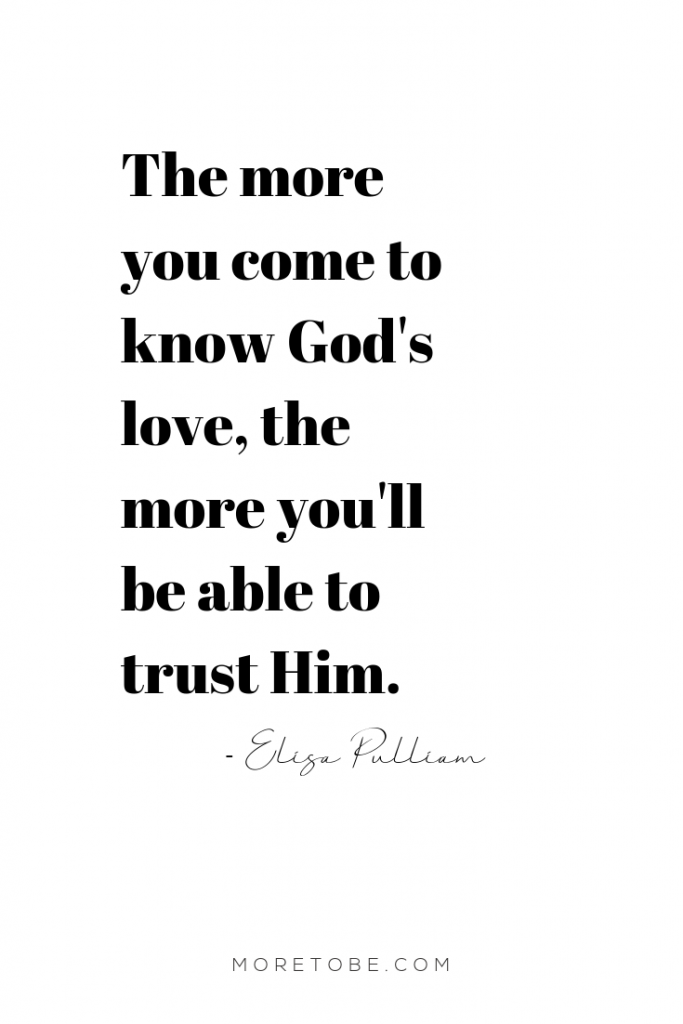 Scripture Focus
2 Corinthians 12:9
1 Corinthians 10:5
Romans 5
Matthew 24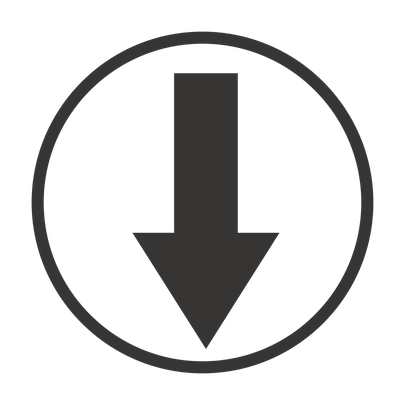 Notable Links & Mentions


Share & Bless
Listen on iTunes, Stitcher, and Spotify
If you've been blessed by this podcast, then hope you'll show your support by share it with your friends and family! We would also be so grateful for you to rate and review our podcast wherever you listen.

Show Your Support by Joining the Sisterhood Circle
We invite you to become a More to Be Sisterhood Circle Member as a way of supporting this podcast. With your membership support, you'll gain access to our signature courses and resources for FREE plus receive advance notification of new resources, trainings, and special sales.
To get access to over $100 worth of bonuses, become a Sisterhood Circle Member by clicking here and upon check-out, enter coupon code "Podcast" to save an additional $20!