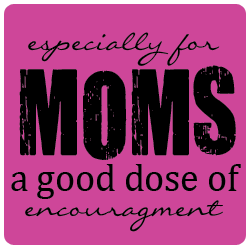 From the moment of conception, a women's heart is turned inside out with emotion as she begins to live as a mother.  Her hopes, dreams, plans, and secret vows work their way into her heart and mind for the sake of her child, until suddenly a little bundle of joy bursts forth with an agenda and plan all their own.  Wired by God and created for a distinct purpose to fulfill this side of eternity, a mom is left with the task of training up a child in the way she or he should go, even though she is still wrestling through finding her own identity and calling.
It is no easy feat to be a mother.  Infant years are sleepless.  Toddler years are on the go.  The early school years are filled with new opportunities and challenges of letting go.  Tweens and teens leave new stretch marks and birth pangs.  College somethings still need a momma, but only on their terms.  The journey of motherhood requires grace, flexibility, consistency, and perseverance.  It also requires the fellowship of mothers who have been there, done that, and can offer a few words of wisdom along the way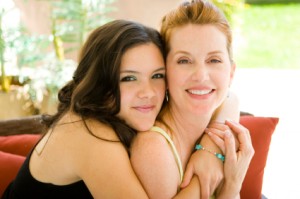 At More to Be, we believe that raising children is a humbling responsibility and a privilege to hold carefully.  We are here to support moms with relevant resources packed with Biblical truth.  Our Topics & Truth free downloads and our Dig Deep Guides are critically helpful for moms seeking to mature in their faith and impact the next generation with God's Word.   We have also created the M.O.M. Challenge to inspire moms to make the most of today, offer life coaching designed to help moms reach their full potential and improve their relationships with their children.
Teens through twenty-something gals desperately need strong role models and intentional mentors in their lives. They need to know and be loved by women who are transparent, humble, and approachable. They need moms confident in their identity in Christ, who are yet practical about passing on their faith. They need aunts and friends and youth leaders who are passionate about doing Biblical life together, even if it is messy and yet to be figured out. They need you. So we are here to equip you and influence you with Biblical truth.
Especially for Today's Women and Moms
…with a heart for mentors of the next generation…
Mentoring
learn how to become an intentional Biblical mentor
ETC. Mentoring
a wonderful way to mentor the next generation
Topics & Truth Free Downloads
curriculum without the binding resources on topics relevant to the girls (and sometimes guys) in your life
Dig Deep Guides lesson plans for walking through a selection of the Topics & Truth FREE downloads
Real Answers
discover questions asked by real teens and answered with Biblical wisdom
Resources for Moms & Mentors
links to ministry websites, books, and studies
Life Coaching
an opportunity to pursue one-on-one life coaching in order to move forward in God's purposes for your life and cultivate healthy relationships
Blog
a place to connect daily at More to Be and be equipped with the latest resources
We hope and pray all that we offer inspires you to become the women and mothers God intended.
Motherhood doesn't come with a handbook, however, this guide offers seven points of wisdom for moms of toddlers through teens, along with practical reflection questions and suggestions for additional resources.

This guide is designed to encourage and equip moms in the high calling of parenting tweens and teens. Built on the principle of grace and the power of God's example as our Father, this guide is loaded with effective and practical parenting ideas, including a special "how-to" on Facebook privacy settings.
Topics & Truth free downloads & Dig Deep Guides