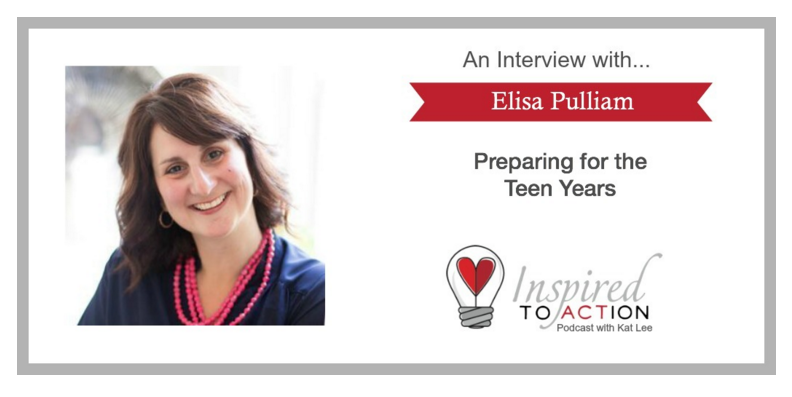 If you're a mom of littles, have you thought of what it means to prepare for the teen years?
Are you in the trenches of mothering teens already and feeling overwhelmed?
Maybe teens aren't a part of your world directly, but what about those sweet mommas you know that are in the throws of raising up the next generation . . . could you come alongside them with an extra measure of encouragement and support?
Preparing for the teen years is a topic I'm passionate about not only because I'm in the middle of raising tweens and teens, but because I come at it from the perspective of living with teens for 18 years at a boarding school.
My viewpoint on what this generation needs from us is deep and wide and full of opportunity for us to step up, step in, and shape the hearts of those following in our footsteps. 
So regardless of what stage in life you find yourself, I hope you'll listen in on the Inspired to Action podcast with one of my favorite people, Kat Lee. We chat about parenting tweens and teens differently but fairly, paying attention to the state of our child's heart, having transparent conversations and preparing for the teen years. It's a rich episode filled with stories, practical insights, and hope overflowing!
 . . . Mentioned on the Podcast . . .
Meet the New You: 21-Day Plan for Embracing Fresh Attitudes & Focused Habits
Grab the book here and check out lots of resources here.
Life Coaching (Big SALE Happening!)
Mentoring Training (Class started on February 16, but feel free to jump in!)
***
Are you looking for a speaking for your next event?
Learn more here about inviting me to serve your women.