It's said that the journey is more important than the destination. Would you agree? 
On the one hand, I do. The journey is where we experience the highs and lows of life. The journey is where memories are made. Blessings are uncovered. Trials bring about grief. And mourning sows tears before finding  joy once again.
If there was no journey, there would be no story. No lessons learned. No triumphs to proclaim.
And yet, a journey without a vision can lead to aimless and fruitless wandering.
We have to know where we're going in order to get there. We have to pick a target point on the map and plot the course, purposefully and thoughtfully. Because where there is no vision, there is no life.
Proverbs 29:18 MEV
Where there is no vision, the people perish . . .
I suppose this idea of vision is pressing on me with a new urgency as I have a new teen driver in the house and two teens in the college-planning process. Between looking at maps to pick out routes to get to a destination and considering coursework as well as college-resume-building commitments necessary for their future, the conversation is often about what's ahead.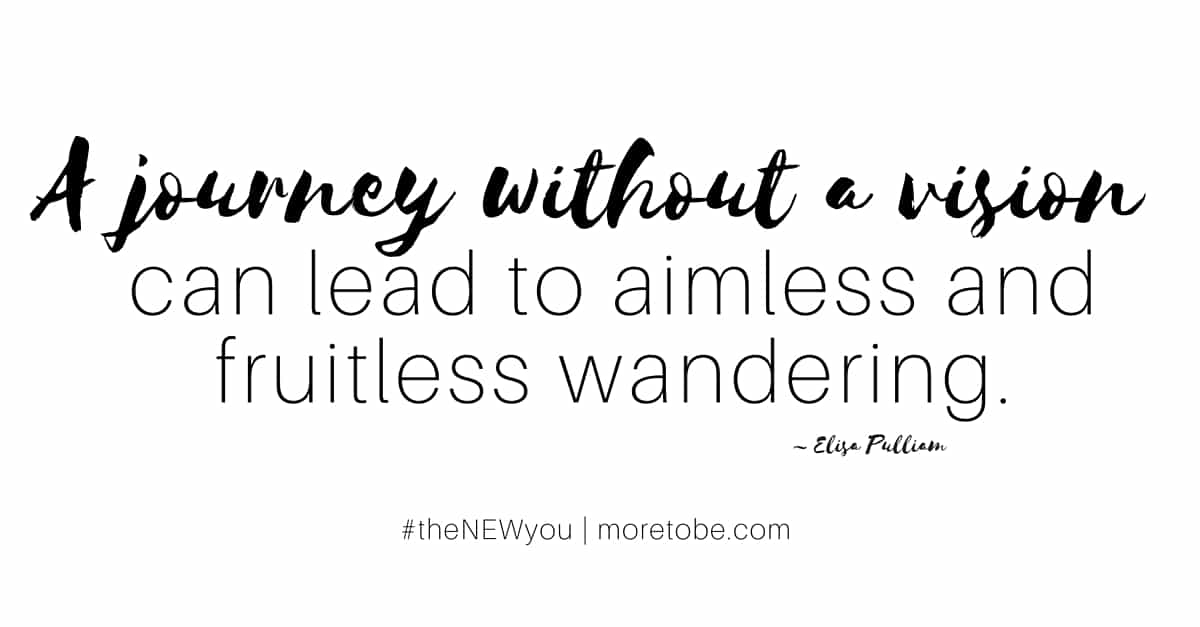 We're plotting a course for today based on a desired outcome for tomorrow.
And yes, it can be overwhelming, if we only consider the "what ifs."
What if I don't score high enough on the SAT to get into that school. What if I don't make the team after working out all summer . . . What if my grades aren't good enough . . .
Those "what ifs" don't stop when we become adults. They just change:
What if I don't get married. What if I don't pregnant. What if I don't get the job, the house, the bonus paycheck. 
Our planning for the future can seem a waste of time if our focus is entirely dependent on the "what ifs." But imagine another way of thinking of the future that focuses on the here and now opportunities. For example, as I was talking with my ninth grade daughter at the end of her freshman year, I presented a future vision from this perspective:
You have three years to make the most of every opportunity before you right now. You get to explore your gifts, talents, passions. You get to make connections and cultivate friendships.
How do you want to use this time you have in such a way that when you walk across that stage at graduation, you know you've lived well, without regret?
She looked at me, with a twinkle in her eye. Maybe she'll do something phenomenal with her life in the next three years. Maybe she'll just take it as it comes. I can't make her live with an Ephesians 5:16 mindset to "make the most of every opportunity."
But I can cheer her on, affirm her gifts, mentor her with the principles I live by (check out this free new resource for you to use with your daughter), and set an example as an Ephesians 5:16 woman, determined to live with Godly vision as I make the most of the time I've been given today.
I'll take the time to think long and hard about the woman I want to be in three years from now . . . in my lifetime . . . and the impact that will have on the next generation. Isn't that something you want to do to?
Yes, the journey is important, it's the destination that defines our direction. It's what gives us the why behind what what we do. That, my friends, is why it's worth the time to cast a vision and set some simply, surrendered t0 God goals. May that be your next step as you finish up your journey reading through Meet the New You.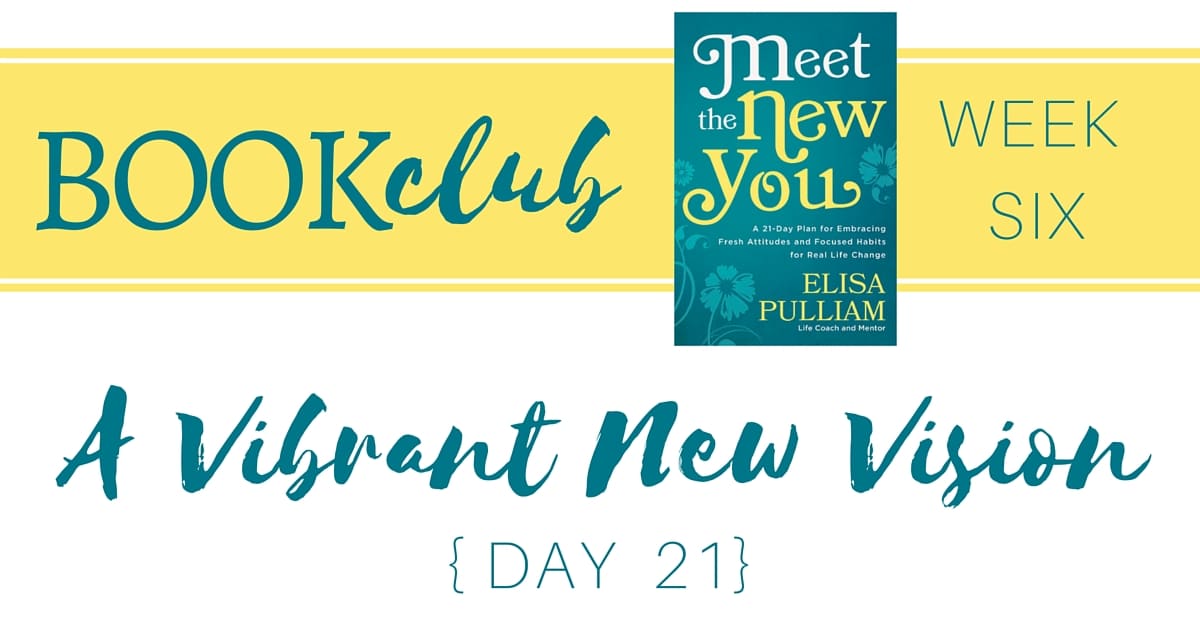 Vibrant New Vision
The end is in sight! You've made it to the very last phase in which you get to decide how you're going to launch forward in the journey of meeting the new you. While there's only one day of reading, there's a week-long focus sketched out for you in order to give you plenty of time to craft a mission statement and goals.
So, are you ready to take a look at what you've learned about yourself, God, and His purposes for your life, while being free to dream prayerfully and walk faithfully before the Lord.
Read & Apply
No matter what track you've followed throughout this journey, we all end up the same finish line. Take time to read Day 21, answer the Go Deeper questions, and complete the Trap & Transform exercise over the course of this week.
Discussion Questions
Jump into the discussion in#theNEWyou Community Facebook or leave a comment below with your thoughts! We'd love to hear from you.
What is your keeper take-away from this study?
Have you been able to pinpoint your God-designed wiring in way that reveals your life purpose?
What is your mission statement, even if you can only form a rough draft at this point? Remember, it's not carved in stone. You can change it!
What are some short-term and long-term goals you've been able to set as you think about the future? How do your goals reflect your life purpose?
How will this study help you live a life for His glory and become a part of His kingdom purposes?