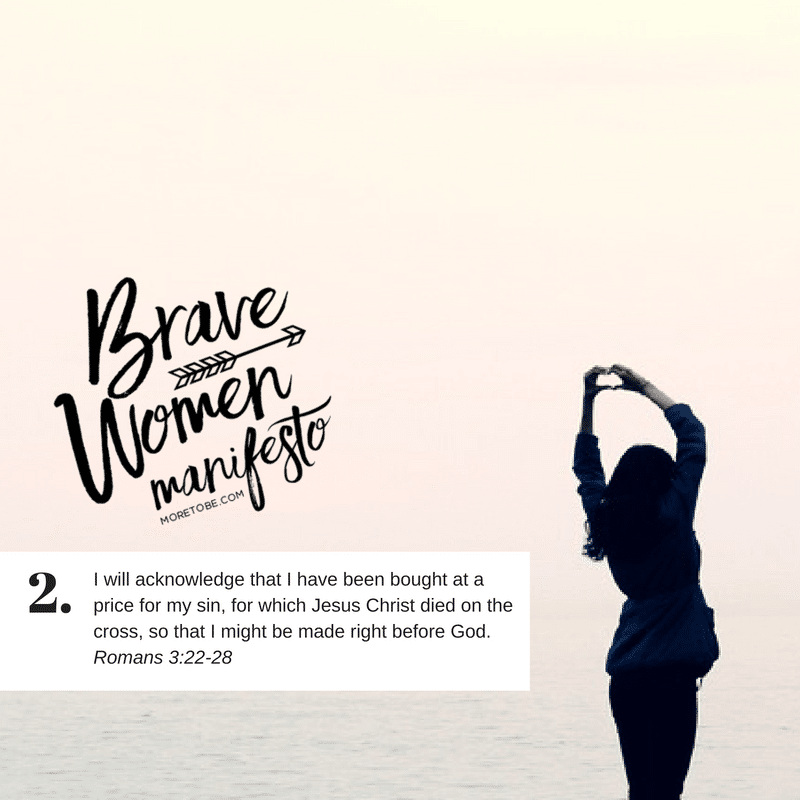 I will acknowledge that I have been bought at a price for my sin,
for which Jesus Christ died on the cross,
so that I might be made right before God.

Romans 3:22-28 NLT
We are made right with God by placing our faith in Jesus Christ. And this is true for everyone who believes, no matter who we are.
 For everyone has sinned; we all fall short of God's glorious standard. Yet God, in his grace, freely makes us right in his sight. He did this through Christ Jesus when he freed us from the penalty for our sins. For God presented Jesus as the sacrifice for sin. People are made right with God when they believe that Jesus sacrificed his life, shedding his blood. This sacrifice shows that God was being fair when he held back and did not punish those who sinned in times past, for he was looking ahead and including them in what he would do in this present time. God did this to demonstrate his righteousness, for he himself is fair and just, and he makes sinners right in his sight when they believe in Jesus.
Can we boast, then, that we have done anything to be accepted by God? No, because our acquittal is not based on obeying the law. It is based on faith. So we are made right with God through faith and not by obeying the law.
Speak to God
Heavenly Father, thank you for your amazing and glorious grace. Thank you for making a way for me in to be in a right relationship with you through placing my faith in your son, Jesus Christ, as my Savior. Oh God, thank you for ordaining it that your son's death on the cross would free me from the penalty of my sin. Oh Lord, forgive me when I take this sacrifice in vein and try to earn your love . . . a love that you have already given to me through the shedding of Christ's blood on the cross on my behalf. Thank you for not punishing me as my sins . . . as my wrong doings and disobedience . . . deserves.
Thank you, God, for being fair and just.
Thank you that I am already accepted by you, God, because of my faith in Jesus Christ.
Lord, may I live out this truth boldly and bravely this week, choosing to no longer live in fear and in doubt of your acceptance of me. May I walk in courageous confidence, knowing I am already accepted and dearly loved by you. May your love and truth overflow onto those around me and make a relationship with you attractive in their eyes. May the people in my life know that you are for them, as they see how you're for me. In the Strong Name of Jesus, Amen.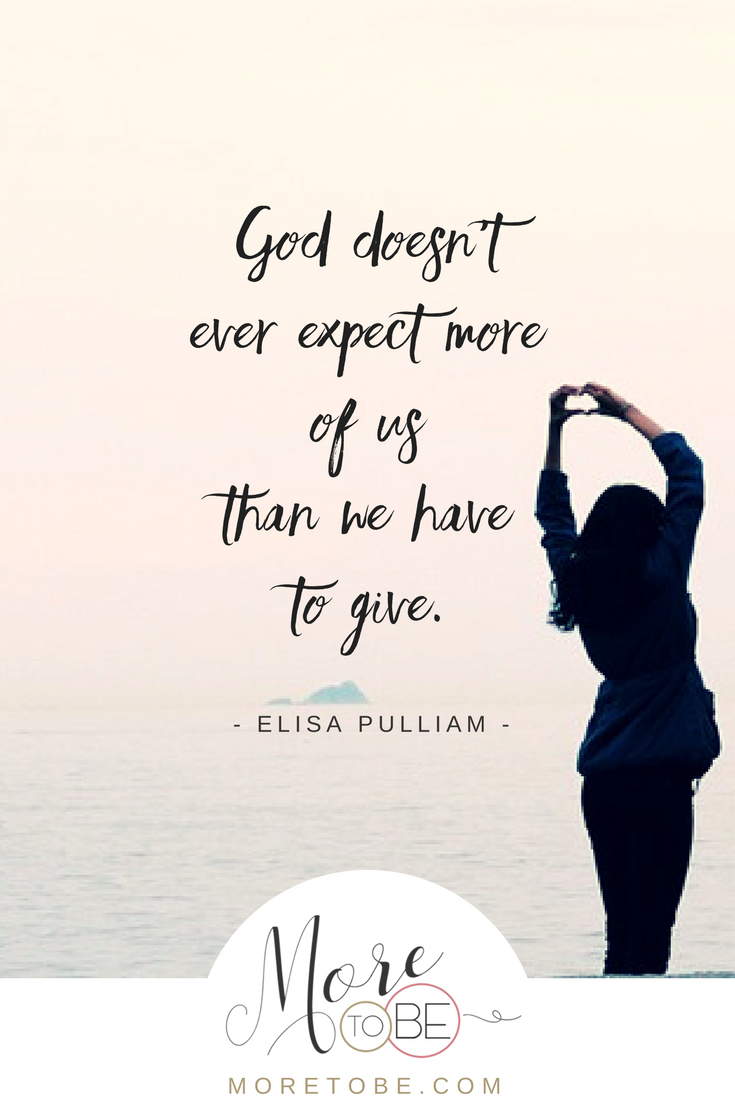 Not long after we bought our first home, we discovered that the promise of a home warranty wasn't nearly as great as we hoped. While we anticipated some immediate repairs, like the roof and fridge, we were in no way prepared to replace the boiler. Both the inspector and former homeowner never indicated there was any problem, even though we realized after it was too late that the leak between the chambers of the aging unit was the source of the water stain on the floor.
We were duped, not only by what we didn't know to look for but also by the fine print.  
The promise of a home warranty led us to believe that should the boiler fail within a year of purchase, we'd have the whole replacement covered. Ah. Not so. See, the fine print in that warranty said, "Up to $1500.00." Do you know how much it costs to replace a boiler system? I hope you're sitting down, because ours cost over $8000, and that was not the most expensive quote.
As I reflect upon about how unprepared we were to be homeowners, and the financial strain of owning a house, it often makes me think of God and the promise of salvation. I know, that may seem odd, but stick with me for a minute.
When it comes to God and His Word, there is no hidden fine print that will jump up to bite us in-the-you-know-what.
His Word, when it is revealed to us by the Holy Spirit, is plain and straightforward. We may not understand His ways, but we can count on God to always be faithful, always be true. He is never-changing and full of loving-kindness, always.
Unlike owning a house, and not knowing what it will really cost to maintain it until you're in the thick of it, God takes care of all the charges when we choose to enter into a relationship with Him.
God doesn't ever expect more of us than we have to give.
He bought us at a price . . . through the death of His son, Jesus Christ . . . and makes a way for us to be right with Him. To us, this is a free gift. To God, it cost Him everything.
With owning a house, there's always this sense of "Oh no, what's going to break next . . . and what will it cost us?" But with God, there is the promise of eternity, no matter what the earthly strain might be, and in Christ, we have full confidence that price has been paid for the ultimate destination.
---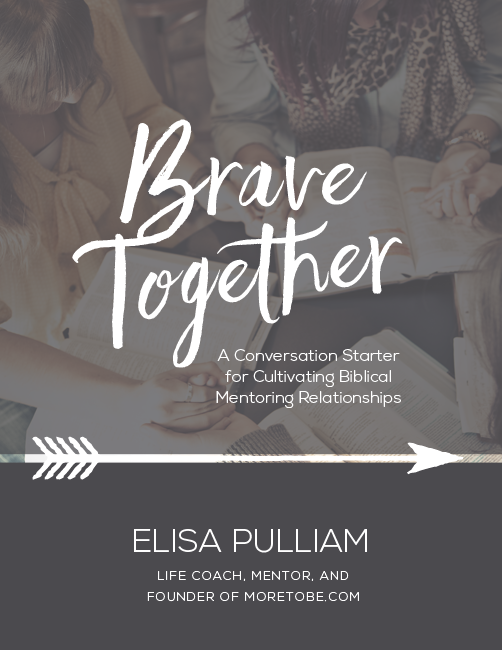 To continue this journey of living brave and inviting the next generation to join you in the journey, get a copy of Brave Together: A Conversation Starter for Cultivating Biblical Mentoring Relationships.
Available in paperback on Amazon or click the button to purchase the downloadable PDF version.
[purchase_link id="29428″ text="Add to Cart" style="button" color="dark-gray"]