A few years ago I decided to run a 5K race. But I need you to know this about me. I don't run. Like at all. If I'm running, you probably should be, too. That means something is chasing us. I digress.
At the encouragement of a friend who was an avid runner, I clicked the sign-up button and marked the date on my calendar. I had a few months until the 5K race was scheduled and I knew that if I was actually going to run at this race and not just do a brisk walk, I would need to start training.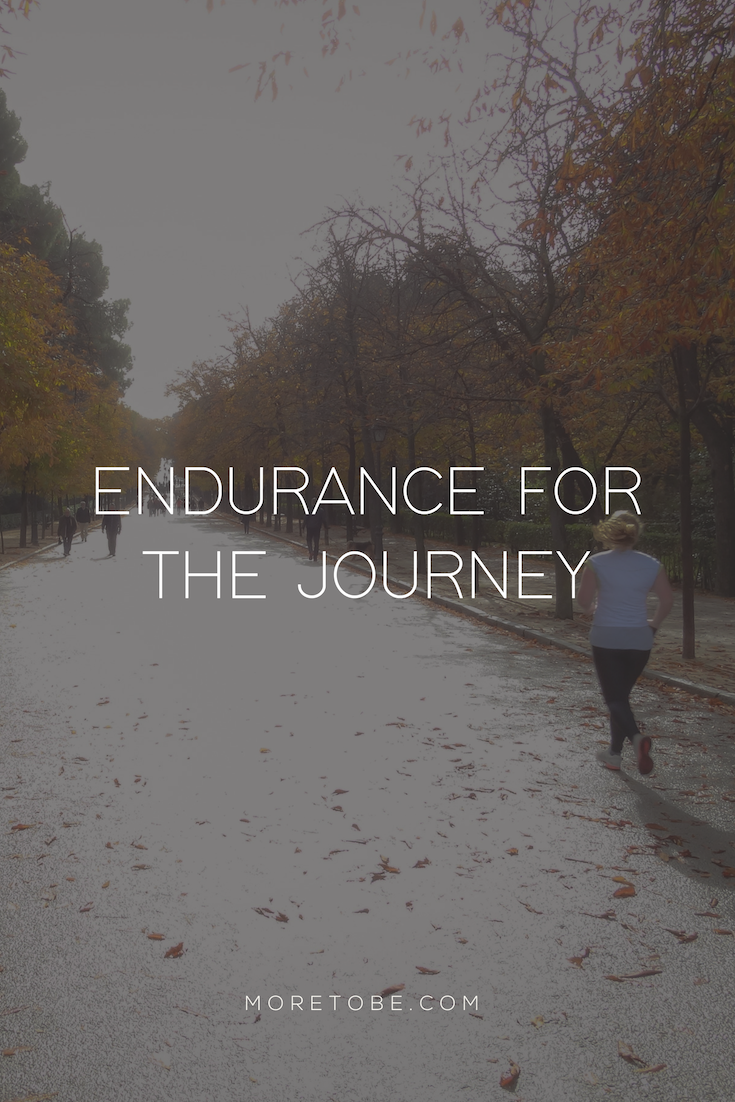 I downloaded one of those handy 5k running apps, bought some new headphones, and started training. The purpose of the running app was to help me develop endurance. Over the course of about 6 weeks, it was going to help me learn how to pace myself and build up my endurance enough to run for long stretches of time.
I was a bit surprised by myself in the beginning because I seemed to take to it pretty quickly and didn't have as much trouble running as I thought I would. But after a few weeks of training, what I had been waiting on finally happened.
It got hard.
I didn't even make it the first ten minutes of my run and my shins were on fire. My cheeks burned from where the wind was hitting my face. My feet felt so heavy I thought at any point I was going to take a nose dive right there on the street. And I wasn't prepared for it. I didn't have the endurance I needed to finish strong.
My friends, much like the endurance I needed to have for my run that day, we need soul strength and we need soul endurance if we are going to run a strong faith race.
Romans 5: 3-5 says: "We can rejoice, too, when we run into problems and trials, for we know that they help us develop endurance. And endurance develops strength of character, and character strengthens our confident hope of salvation. And this hope will not lead to disappointment. For we know how dearly God loves us, because he has given us the Holy Spirit to fill our hearts with his love."
I don't know about you, but there are days I need those sweet reminders that God continues to refine us through the problems and trials we face.
I need the reminder that if I'm going to run the race of a Jesus follower, I need endurance for the journey.
That day as I was running, I remembered what my runner friend said to me. She warned me of the hard moments that would come during some of my runs. "You'll need to learn to push past it and keep going. Push past what you're comfortable with and keep running. It will get better."
You see, God refines us in the hard seasons we face and that is where our soul strength will grow because we learn to rely fully on God and His promises.
God wastes nothing.
Every single thing we go through is an opportunity to develop our character more and to grow in our faith.
Going through difficult seasons of our faith walk ultimately draw us closer to God and help us to develop the endurance we need to run our race strong.
I've been in a season of character building and soul strengthening these last few months. My family has been walking through some difficult times with the health of my oldest daughter, but we are finally seeing some light at the end of the tunnel. Through it all, as hard as it was at times, I know that through this hard season came a stronger faith that God is always good.
Were there times of doubt? Yes.
Did I always think my prayers were going to be answered? Not always.
Did I keep pressing on with hope and expectancy of what God was going to do?  Yes.
If we want the endurance to run the race, we need to believe in God's word.
Romans 5:5 says, "And this hope will not lead to disappointment. For we know how dearly God loves us, because he has given us the Holy Spirit to fill our hearts with his love."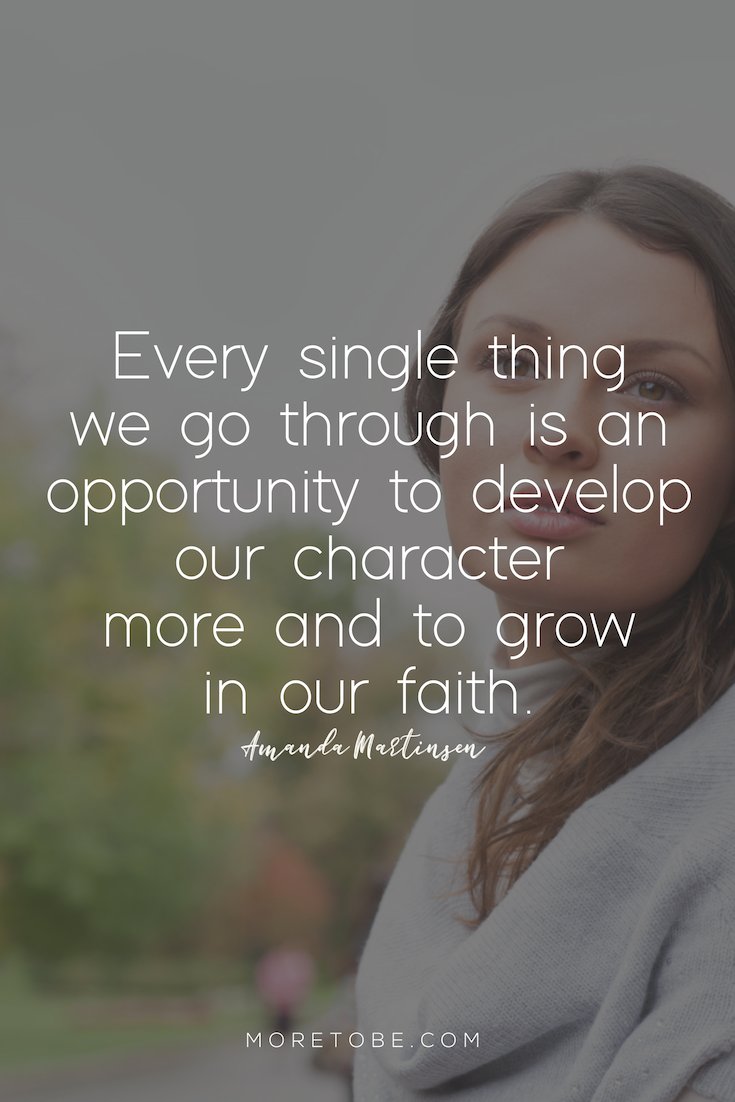 We develop endurance because we keep our eyes fixed on Jesus.
We know He is our hope. He is our confidence. He is good and will always be good.
Is the race hard? Absolutely.
Is the race worth it? You better believe it.
Through this strengthening of our character, we receive soul strength from the Holy Spirit. We don't run the race alone. He is right there with us. The Holy Spirit equips us for the journey. He "fills our hearts with his love" (vs.5) and that is the strength we need to get to the next step.
I don't know where you're at today or what part of the race you're running, but sweet friend, know this . . . there is purpose in this endurance training. There is purpose in the pain of pushing past our comfort zones and going to a place with God we have never been before. Let God refine you in this season. Let God work in those hard faith places in your life. Let Him show you that He is The Hope that never fails.
How is God refining you now?
How do you develop endurance for your faith walk?
What areas of your life do you need more soul strength?