Do you wonder about the purpose of the journey you are on?
Are you struggling to understand why you feel the way that you do?
Do you feel like you are stuck in a wilderness, with no clear way out?
On the latest episode of the More to Be Podcast, we hear from writer and speaker Barb Roose and chat about walking with Jesus, surrendering in the struggle, and finding healing as well as direction through connection with Jesus and with others.
As we reflect on the state of our world during a global pandemic, we consider the challenge to be still and confident in Jesus and in His purpose for us. Barb gives listeners further insight into her life story and what the Lord has taught her about surrendering her identity to Him, particularly through her latest Bible Study, Surrendered: Letting Go and Living for Jesus.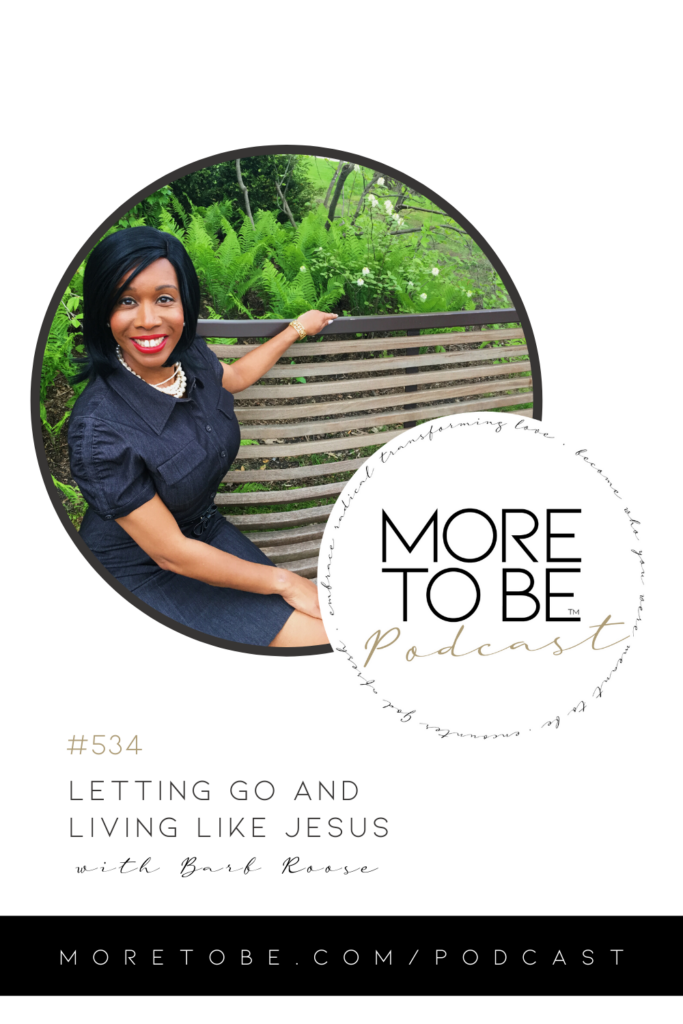 Barb Roose is a popular speaker and author who is passionate about equipping women to win at life with Christ-empowered strength and dignity. Since 2005, Barb has been speaking to audiences in the US and abroad, including national tours like the Aspire Women's Events. She's a Bible teacher who loves following God more than anything else in life. Barb is a real woman who has experienced God's power and presence during battles with depression and anxiety, parenting challenges and family addiction trauma. Rather than teaching audiences to follow God to get what they want, Barb inspires audiences to discover that God is all that they truly need! Barb is the proud mother of three adult daughters. A perfect day for Barb includes a long walk, finding a sale on fabulous shoes and enjoying a bowl of chocolate peanut butter ice cream. Visit Barb's online home at barbroose.com.
If you've been blessed by this podcast, we hope you'll show your support by sharing it with your friends and family as well as take a moment to rate and review it in your listening app.
Highlights
We all know that God has a unique journey for each of us and we have an adventure of faith and when we all look back at our lives, there are times when we see the threads in how God brings us through certain things. – Barb
And yet, buried deep in my heart, were all of these hopes and dreams that I did not know how to let out. – Barb
I saw God show up in dark seasons over and over again, sending people to walk beside us, that I have confidence in this pandemic that God is with me and for me. – Barb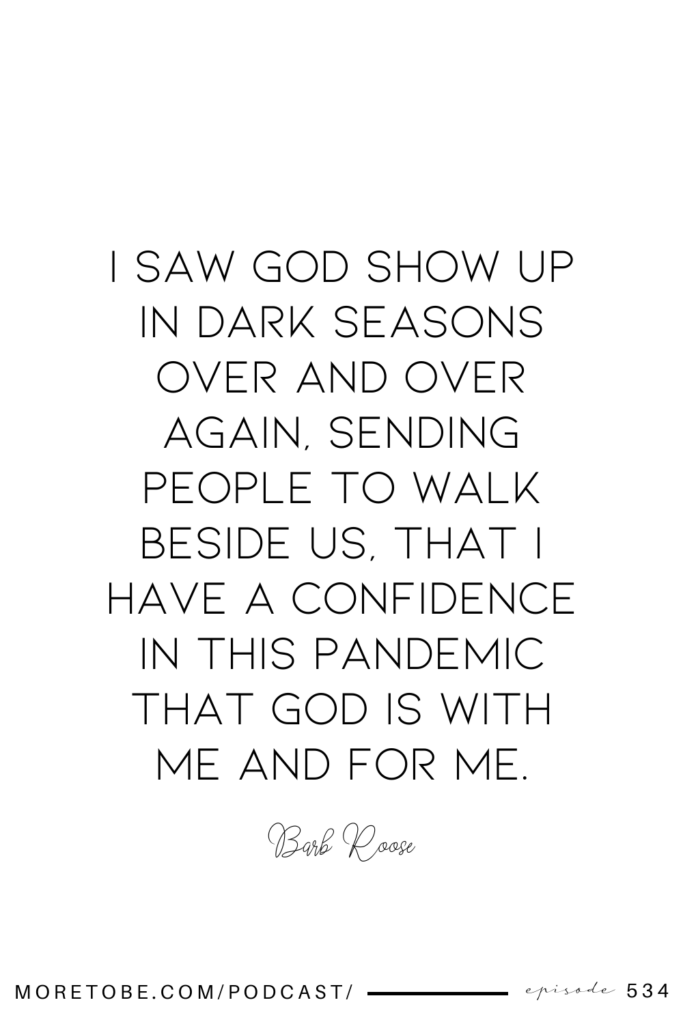 Even in the blessings, there is an internal struggle with identity. – Lisa
It wasn't until grace that I realized that I didn't need to attach my identity to the things I had been attaching it to. – Barb
God is a God who restores and redeems. – Barb
God designed our hearts and minds to experience healing through connected relationships. – Lisa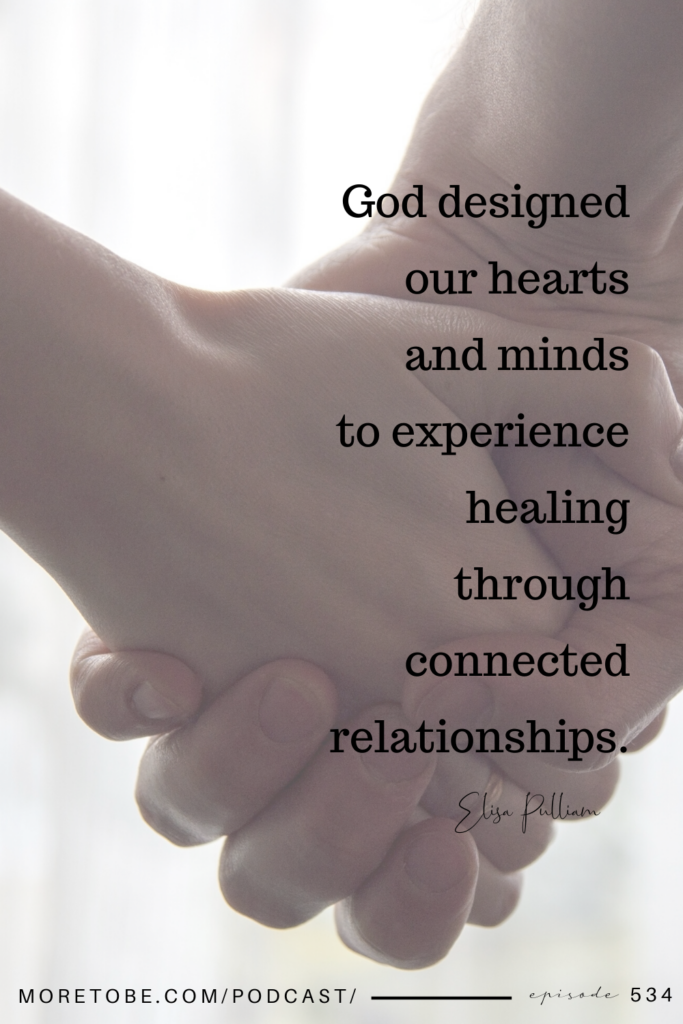 What do we need to do to show God's love in the flesh, in relationship with each other? – Lisa
Jesus is the fixer of all people and all things, but I am an instrument in his hands and I can be used to connect a person who is struggling, to Jesus. – Lisa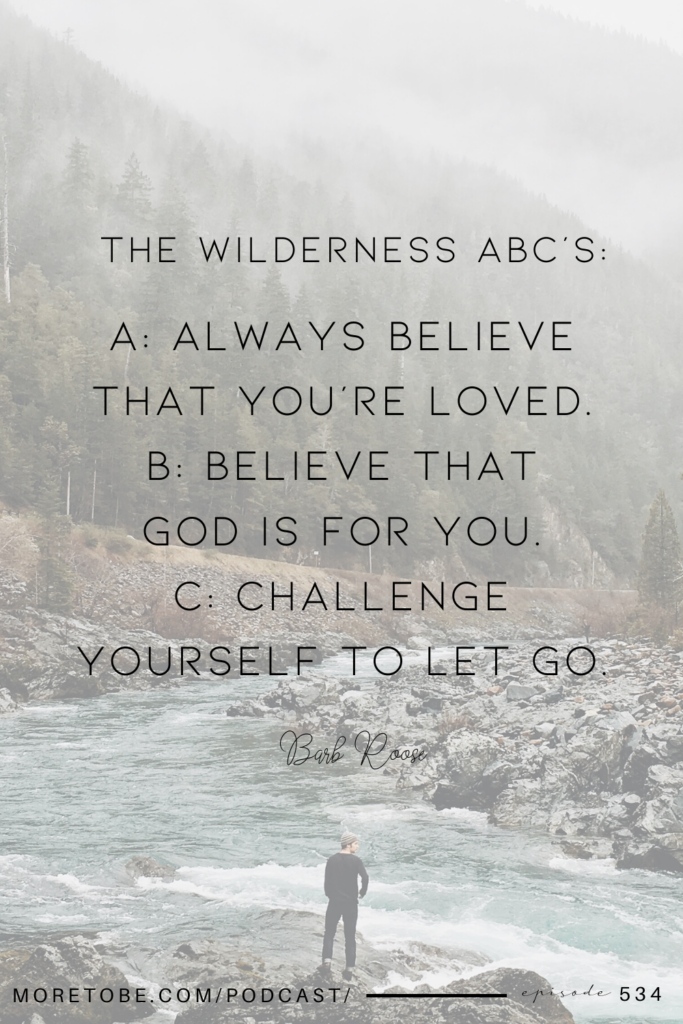 Mentions | Links | Resources
Support the More to Be Podcast
If you are blessed by our podcast and ministry, we invite you to become a Sisterhood Member as a way of supporting our work. You'll gain access to our digital library full of resources that will help you have a fresh encounter with God and His Word.