Would you love to be able to say YES to slowed-down life? Are you over the hurry and hustle? Maybe you are simply burned out. Maybe you are at the stage of life in which you've discovered the gift of sabbath and joy of stillness and don't want to live a life that doesn't value both.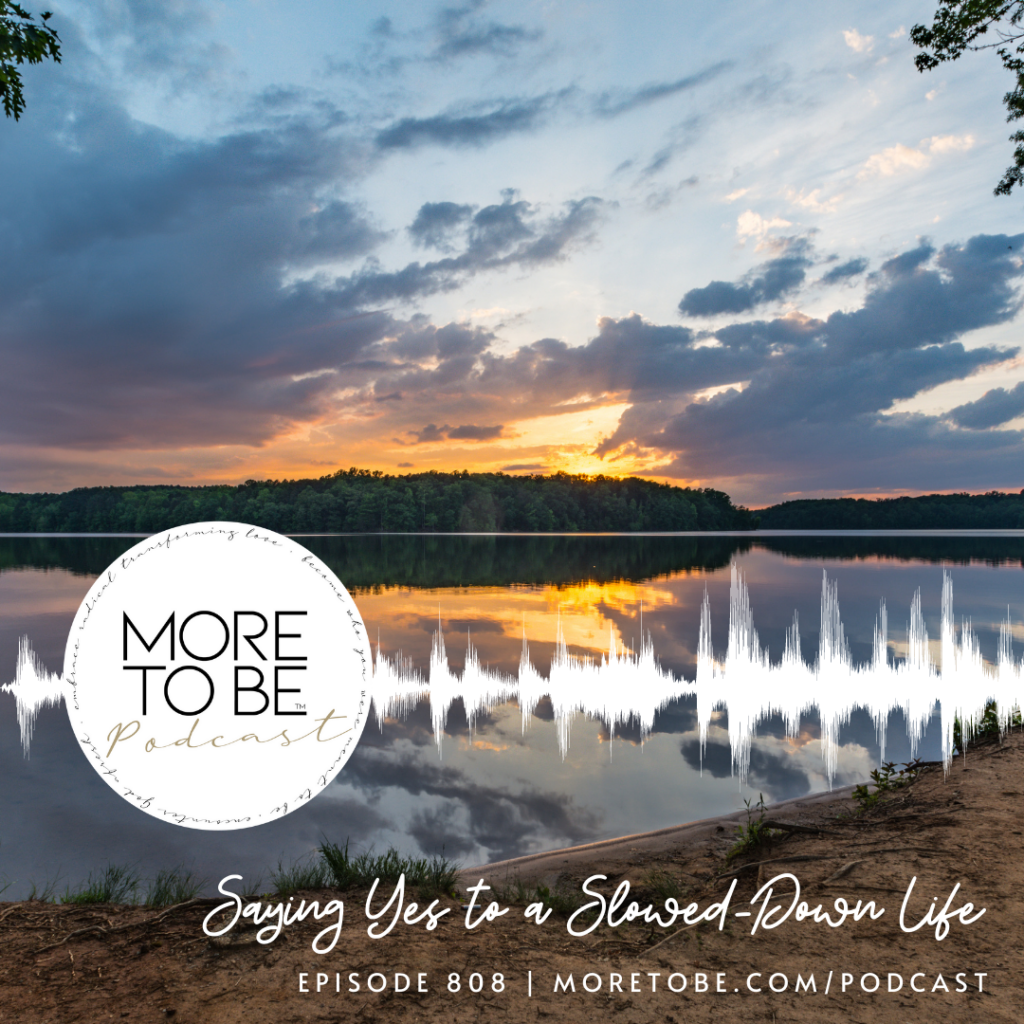 No matter where you find yourself today, this episode is for you. Join me as I unpack the journey I've been on over the last ten years of leading More to Be, resulting in my decision to say YES to a slowed-down life and embrace this new season the Lord has ushered in.
You won't want to miss hearing quite a few announcements about the future of More to Be and the More to Be Podcast. Plus, I share a pretty life-changing list of 10 Things I've Learned from Leading More to Be. If you are leading a ministry, launching a business, or laying the foundation for a future dream, you'll want to take note of these timeless biblically-steeped lessons.
---
If you've been blessed by this podcast, we hope you'll show your support by sharing it with your friends and family as well as take a moment to rate and review it in your listening app!
---
---
---
Helpful Links