As my face hit the dirt and chest absorbed the impact of a horrible fall off Teddy, a beloved horse I am helping to bring along in a healing journey, I was less concerned with the potential for injury and more consumed by how I would get back in the saddle again. I could hear the mantra my daddy impressed upon me as a young girl to "get back in the saddle" while also recalling my littles memorizing Psalm 56:3, "What time I am afraid, I will trust in thee." Yet there was something more than fear holding me back.
I couldn't help but recall all that I've learned about how our body and mind responds to trauma . . . and this fall off Teddy was traumatic for the both of us. I might have been acting cool, calm, and collected as I brushed the dirt off my face, but the lack of tears was a good indicator that I was still in shock. Teddy's heavy breathing, with the whites of his eyes showing, meant he was still in a state of alarm, concerned that the boogie man he thought was in the corner of the arena might still be hiding behind the door. Since a horse can feel your heart rate within a six feet radius, to gauge the threat of harm, I knew it would be foolish to get back in the saddle while mine was still up. Teddy needed me calm, and I couldn't get there with what we had just experienced.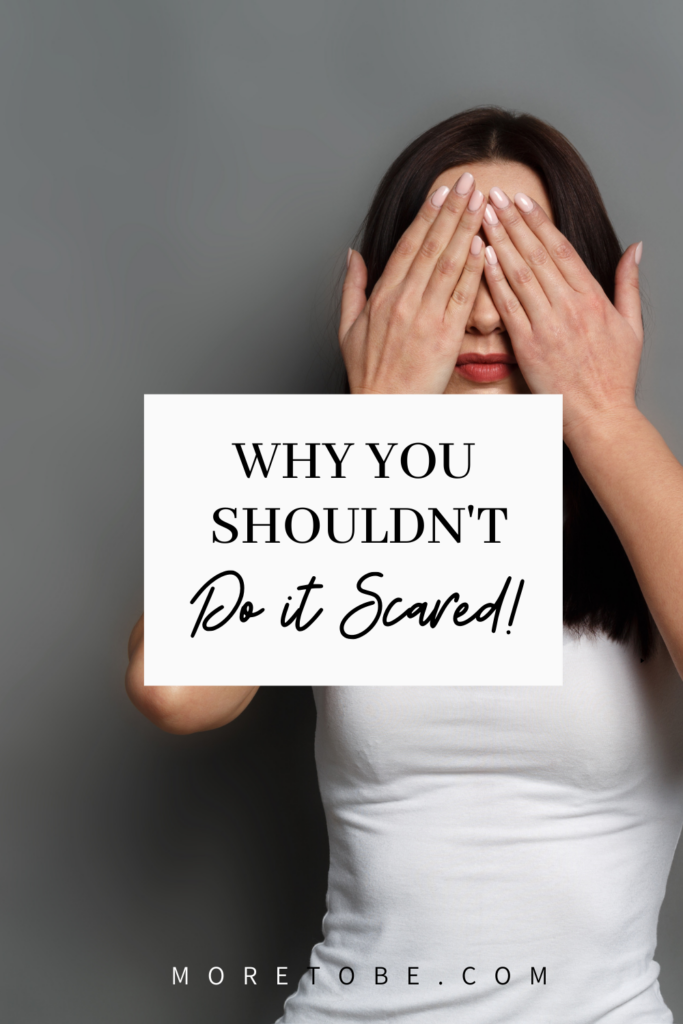 While you may not have experienced a fall from a horse as I did, I am sure you've had other frightening situations in your life that tempt you to fight through, run away, duck and hide, or fake how you feel. Fear happens. And sometimes, it is a good thing to keep us safe. However, when you are in a fear state, the parts of your brain that govern how you make decisions and connect relationally are off-line while the survival part of your brain (the part which makes you fight, flight, freeze, and fawn, which is faking it) is working on overdrive. When that happens, it only takes a split second for the reasoning part of your brain to shut down. That's exactly the moment when we "flip our lid" and act irrationally instead of thinking clearly. And this is why, quite frankly, "doing it scared" may be the worst advice ever.
God didn't design us to function with only one part of our brain engaged.
Don't get me wrong. The faith piece must come into play. We must trust that God is going to carry us, be there for us, walk with us through every hardship, challenge, obstacle, and opportunity. However, our faith must be rooted in a relationship with God – one in which we are fully engaged, physically, emotionally, and spiritually. We must be connected to God for faith to flourish. So when we are in a fear state, the next step is to find a connection with God, and others, and not simply focus on conquering whatever just took us down.
Consider Isaiah 41:10 (NIV) from this vantage point of prioritizing relationship in the face of fear. God says, "So do not fear, for I am with you; do not be dismayed, for I am your God. I will strengthen you and help you; I will uphold you with my righteous right hand."
Can you picture that connection? Hand-in-hand?
God offers His presence in the face of fear to forge our faith anew.
Yes, even when afraid, God is with us.
He will strengthen us.
He is upholding us.
He invites us into a relationship more than anything else, for in that loving bond we will find the faith we need to live this life He's made us for.
Yes, God took my hand as I decided to reconnect with Him . . . and with Teddy, picking up the reigns and inviting him to come by my side. With each step, and each sigh of relief from the both of us, I knew it was the right choice. There was nothing to prove. Only something to gain from prioritizing the repair of our relationship rupture and experiencing an ever-deepening faith through pursuing a greater connection with God.
Let's Pray
Dear Lord, thank You for Your faithful presence and power at work in us. Thank You for the way You remarkably made our body and brain to function and protect us from harm. Forgive us when we ignore Your design and blow right past our limits, missing the opportunity to find deeper faith by connecting with You. God, give us sensitivity to Your voice and the courage to step forward hand-in-hand with You. In Jesus' Name, Amen.
What do you think?
How has the mantra "do it scared" impacted your decision-making? What part do fear and faith play in your decision-making? What might be a new, healthier way you could respond to fear with faith through seeking connection with God and others who love you?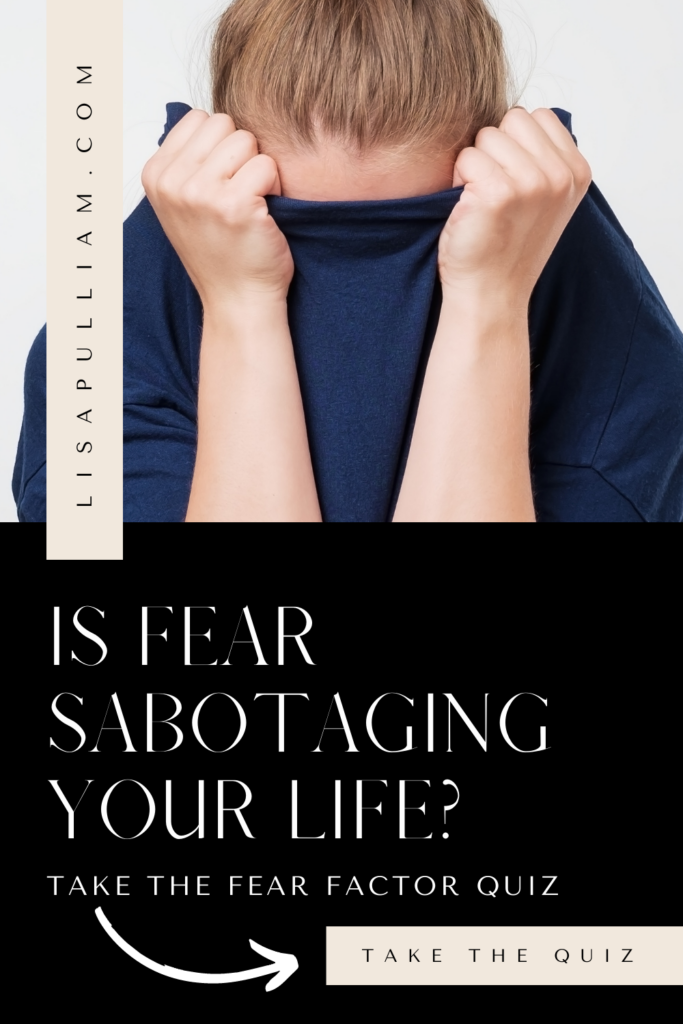 Is fear sabotaging your life?
Take the Fear Factor Quiz at lisapulliam.com to find out!