I sat there very quietly at first, as the other moms shared their concerns about a policy direction the school ought to take in regards to the leadership selection process.  As I listened to their hearts — and not just their words — I could hear the devastation they felt when a great kid, who was totally qualified, didn't get "the spot."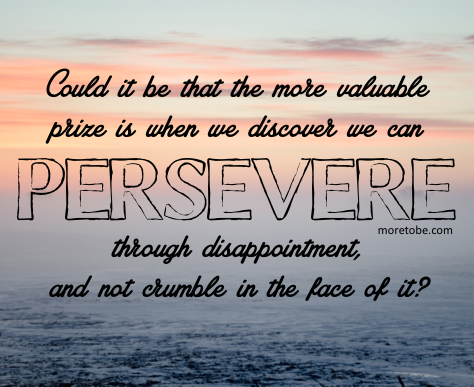 They hurt for that student, and their peers, who didn't know how to process the perceived injustice, and were rightly concerned over the impact on the community.
As I thought about what I might contribute to the conversation, I felt like I had to pick which hat I was going to wear:  Should I participate as mom of a current student, as a mentor to former ones, or as a member of this community for the the last 17 years?  It turns out I couldn't pick one because my whole experience of walking through disappointment with teens has shaped my opinion — an opinion that has shockingly changed over the years.
What is that opinion?
Well come join me at The Better Mom to see what I've learned and how I use disappointment as an opportunity.
***
If this is your first time visiting us from The Better Mom, welcome!
We hope you'll jump right in and find all the mom resources we have for you.  Be sure to subscribe to our weekly updates, so that you don't miss out on our resources and encouragement.
[mc4wp_form]