I'll never forget the moment my son exclaimed, "Mom, can you see? There's water over there!" I didn't know if I should cry or celebrate because for all his life — all three years of it — we'd been driving past that inlet of water, but he had never seen it. Turns out his sight was so poor he couldn't see beyond the length of his own arm.
He didn't know what he was missing until he gained his sight through a new pair glasses. 
Could the same be said of us when it comes to our faith? Are we unaware of who God is and what He is doing because we're not using "the glasses" He's given us to see more clearly?
Is it possible that we are lacking spiritual sight instead of living with unblinded faith?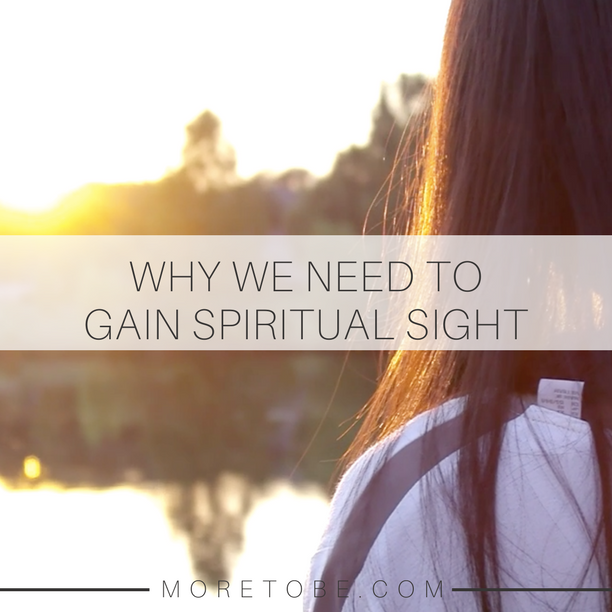 The Apostle Paul teaches in 2 Corinthians 4:4 (NLT) that "Satan, who is the God of this world, has blinded the minds of those who don't believe. They are unable to see the glorious light of the Good News. They don't understand this message about the glory of Christ, who is the exact likeness of God."
We might have had enough faith to receive the Good News, but we won't understand the fullness of God and the glory of Christ if we don't read and believe the Word of God for ourselves.
God gave us the Word to be the set of lenses through which we can see Him clearly.
In John 1:1-5, the apostle writes:
In the beginning the Word already existed.
    The Word was with God,
    and the Word was God.
He existed in the beginning with God.
God created everything through him,
    and nothing was created except through him.
The Word gave life to everything that was created,
    and his life brought light to everyone.
The light shines in the darkness,
    and the darkness can never extinguish it.
Jesus, who is the Word, gives us life . . . a life that brings light . . . a light that rescues us from the darkness.
So the Word became human and made his home among us. He was full of unfailing love and faithfulness. And we have seen his glory, the glory of the Father's one and only Son. John 1:14 NLT
Jesus has makes is his home among us, within us, when we place our faith in Him as our Lord and Savior. Sounds simple, right? But how often do we feel so far from Him? How often do we wonder about God's purposes? Question His plans? Long for His presence?
We can know God by faith yet not have spiritual sight to see Him.
When I gave my life to the Lord back in that London dorm room more than twenty years ago, it was my heart's cry to live in response to what He had done for me . . . dying on the cross for my the forgiveness of my sins and making it possible for me to spend eternity in heaven with Him. I declared to my roommates that I was going to live like Jesus. I wanted my faith to be real. But saying "I want to live like Jesus" and embracing that mission turned out to be two completely different things.
We can't be like Jesus if we don't know the fullness of who He is.
We can be "people of faith" believing in that which we don't understand. But what good is that kind of blind faith, when God offers us so much more?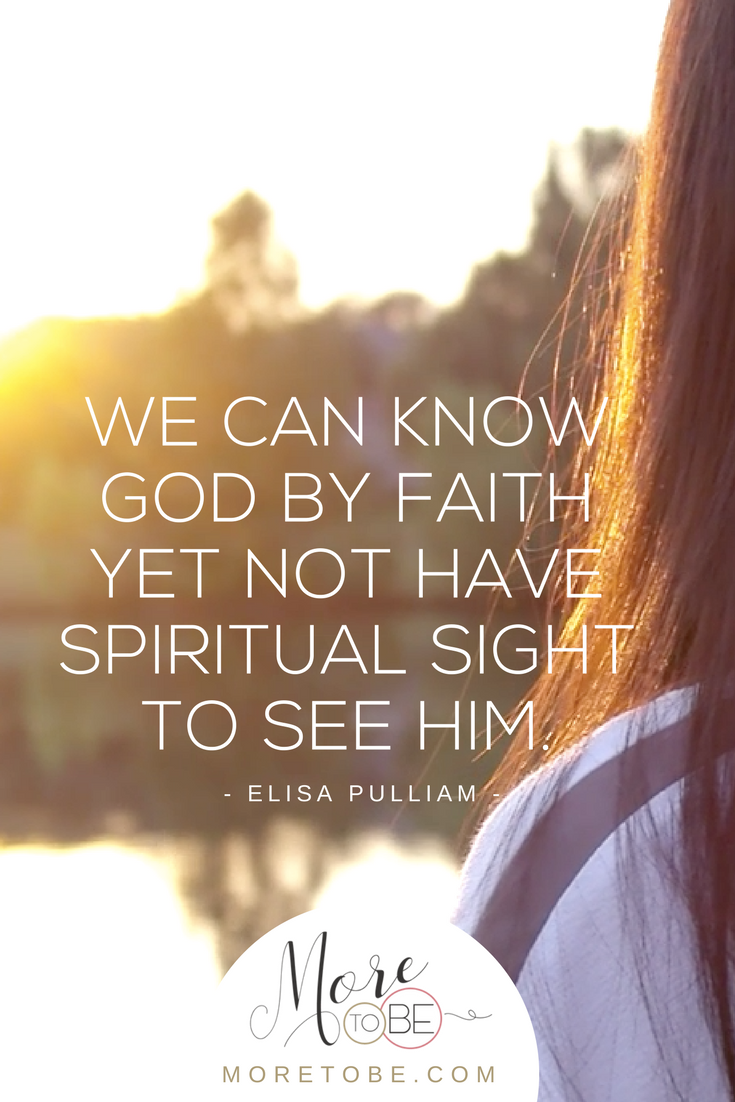 We can be women with unblinded faith, gaining deep spiritual sight through believing God's Word.
That kind of faith can change everything, but it requires our participation. To gain unblinded faith we have to get into God's Word. A small investment of reading even a chapter a day can reap such dividends over the long haul.
Through daily Scripture reading, we can begin to see how God weaves His promises throughout Scripture.
His Word becomes a tapestry of promises — a tapestry that we can see and touch and believe because the whole narrative makes so much more sense than single threads of Scripture truth hanging by themselves.
When we understand Scripture in context, we can a kind of sight that is needed to face every single day. And has there ever been a time in our world when we need unblinded faith more?
The kind of unblinded faith that equips us to face every trial because we know the character of God in spite of suffering.
The kind of unblinded faith that enables us to fight off the terror of our problems with God's promises.
The kind of unblinded faith that fills us with hope as we see God working in the smallest details so ordinarily overlooked.
Doesn't that sound like the kind of faith you crave . . . you need . . . you want to be real and deep and overflowing in your life today?
Right now is the best time to begin your journey of unblinded faith.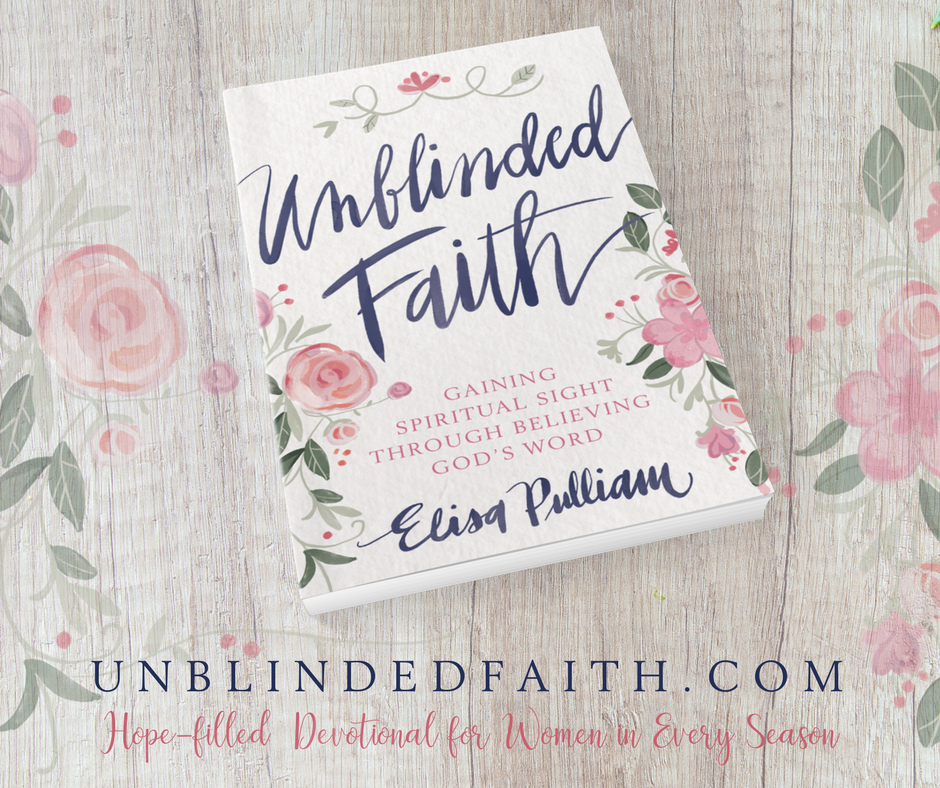 Unblinded Faith invites you to experience a fresh encounter with Himself and His Word. 
Each of the 90 short devotionals will make you long for more of God's truth to fill your heart, mind, and soul, as you move through the promises and commands found in Scripture to uncover the fullness of who God really is.
It's a devotional that will fill you with unshakeable hope as you embrace a journey of unblinded faith.