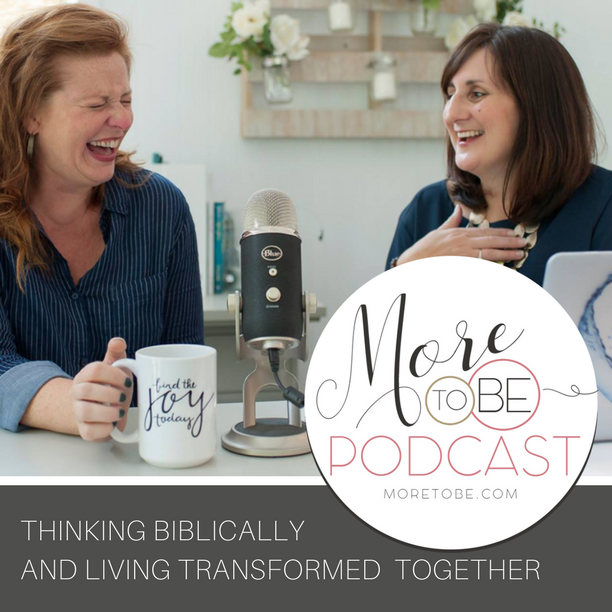 Join Elisa Pulliam and Angela Sackett on the More to Be Podcast for a life-changing look at the idea of calling. In this episode, Be Worthy of the Call, Part 2, Elisa and Angela continue to look at the differences between career and calling, missional work and ministry, as well as spiritual giftings. Open your Bibles to Ephesians 4:1-16, as Elisa continues to unpack this chapter.
Highlights
Just because we're good at something doesn't mean it has to be our career. – Elisa
Is the thing I'm getting paid to do simply the means to the end? – Elisa
The call on all our lives is to live out the Gospel. – Angela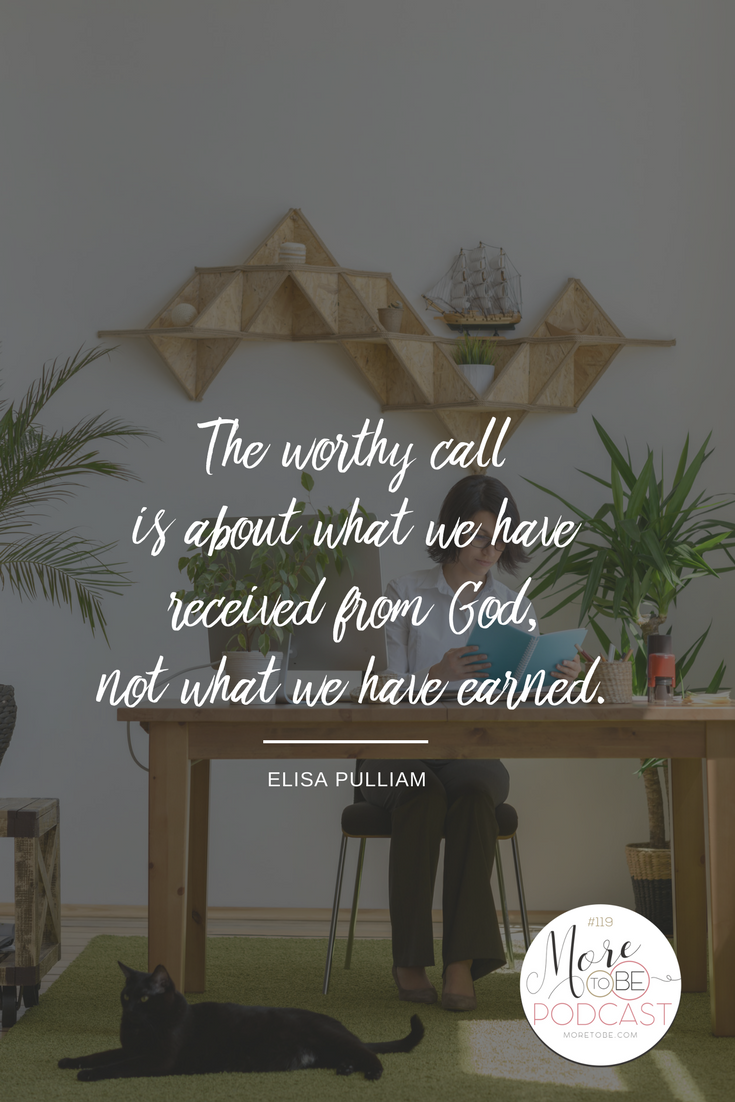 Our missional work may be integrated into our professional work or parallel. – Elisa
God, what is your will for how you want me to live wherever you put me? – Elisa
It is about being, not doing. – Angela
He wants our hearts, girls. – Angela
The worthy call is about what we have received from God, not what we have earned. – Elisa
God is about the business of using His people to build up His body. – Elisa
---
Challenge Questions & Go Deeper
How is the gift of salvation overflowing into how you live each day?
How are you using your spiritual gifting, which has been given to you by God, in every place He has placed you?
GO DEEPER
Read Romans 12 and 1 Corinthians 12 to learn more about the spiritual gifts. If you join the More to Be Tribe Membership community, you can also get access to a free resource unpacking all the spiritual gifts.
---
Reflection Guide
Click the button to get access to the More to Be Podcast Reflection Guide. It's the same worksheet for each episode, so once you download it you can reprint it and use it for each show.
[purchase_link id="31203″ text="Add to Cart" style="button" color="dark-gray"]
---
 Related Content
---
Stay Connected
Subscribe on iTunes.
We love your support in reviewing and rating our podcast. The more reviews, the greater chance others will find us.
Select the show on iTunes. Make sure you are on the show's page.

Click "Ratings and Reviews" under the podcast name.

Click "Write a Review" under the Customer Reviews section.

Write and submit your review! Thank you so much!
Let us know your thoughts!
We'd love to celebrate with and pray for you as you journey to be more of the woman God is transforming you to be. Leave us a comment or send an email to more@moretobe.com.
Connect with us!
Elisa on Instagram, Facebook, Pinterest, Twitter, and the More to Be Tribe
Angela on Instagram, Facebook, Pinterest, Twitter, and Everyday Welcome
Share with a friend!
It's our hope and prayer that you'll be encouraged and challenged to live a life transformed by Jesus and His word.  If we've helped you, we'd love for you to pass it on!
Grab Our Reflection Guide
The More to Be Podcast is really a Bible Study on the go! Grab our reflection guide to help you think biblically and live transformed!
*Affiliate links may be used. By clicking these links to make purchases, M2B Podcast makes a small income to help support the ministry at no additional cost to you.
JOIN THE SISTERHOOD
The best way to support the ministry of More to Be & the More to Be Podcast is to become a More to Be Sisterhood Circle Member. With your purchase, you'll gain access to our signature courses and resources plus receive advanced notification of new resources, trainings, and special sales. Click here to Become a Sister. Upon check-out, enter coupon code "Podcast" for a special discount.