Have you've heard me talk about redemptive wins?
A redemptive win is when a loss and disappointment turns into a holy and beautiful win. 
You'll never see a redemptive win coming your way, but you know exactly when it happens. A loss can be tied to a project, relationship, or dream. It can a result of a situation totally out of your control. It might even be a loss because of a redirection . . . even a beautiful divine intervention.
I'm counting my Brave Together as a redemptive win . . . and one that we're going to get to celebrate by enjoying it together!
When I started writing  Brave Together  in 2017, I had no idea I'd be signing a contract for Unblinded Faith just a few months later. By God's grace, I decided to not give up on  Brave Together.  Instead, I finished the 52-week devotional and let it slip quietly to the background, uncertain of what would become of it.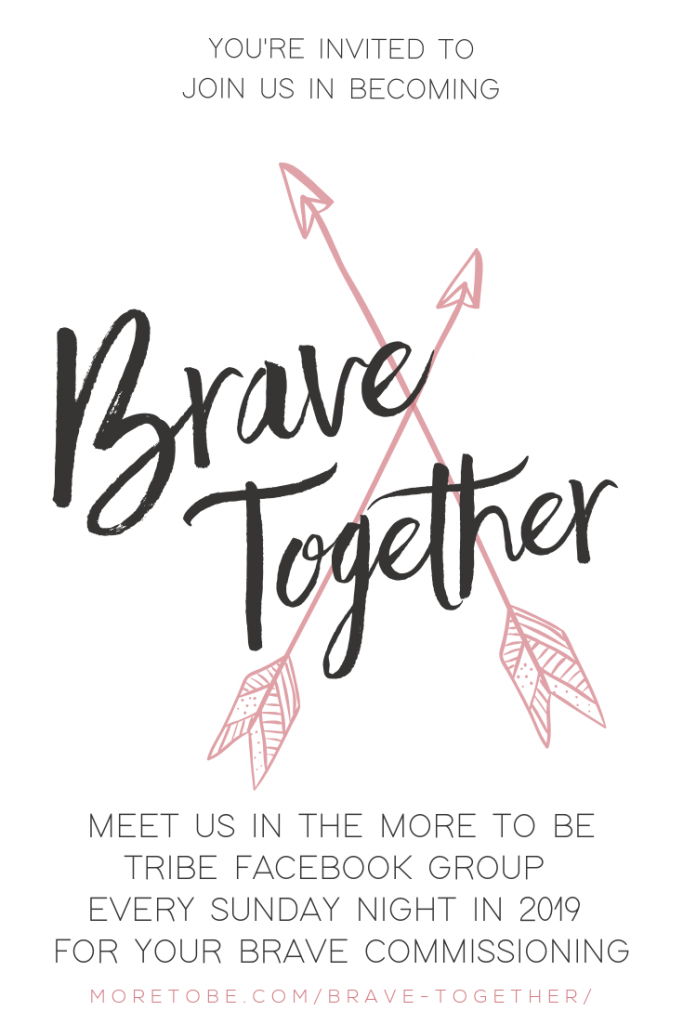 Well,  Brave Together is stepping out front and center in 2019, as we're going to read through this beloved book as a community in the More to Be Tribe Facebook group.
Each week, we're going to focus on one Brave Manifesto Principle and unpack the supporting Biblical truths using the R.A.W. Scripture Method Study.  I'm so excited about how this format will provide a way for us to study Scripture and think concretely about how to apply it one week at a time together, especially with the monthly downloadable worksheet to help you stay on track!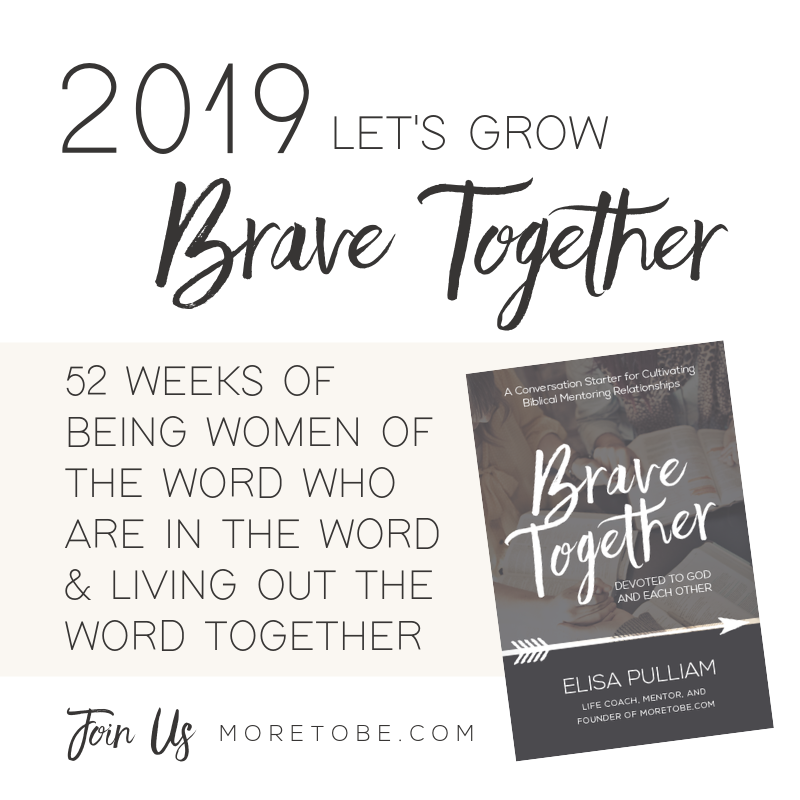 Are you ready to grow Brave Together?
All you have to do is join us in the Tribe and get a copy of Brave Together. You can find all the formats here. You could also get the PDF along with $100 worth of our signature courses and resources by becoming a Sisterhood Circle Member, which is an awesome way to be blessed and be a blessing to others!
Invite your friends to join us in the Facebook group!
Plus, you can do this study with your tween and teenage daughters!
I'll be using Brave Together and the R.A.W. method with my 13 year-old-a few nights each week. Sundays will be for reading the chapter in Brave Together, and we'll use the other nights to study each of the Scripture passages!

May God give us the passion and perseverance to intentionally grow brave together. 
I'm praying that each one of us will experience a fresh encounter with God and His Word, so that together we may live transformed and impact this world with Kingdom hope!